Packed full of fresh Dill and naturally preserved to last for up to 2 years - so you can create meals with more taste and less waste.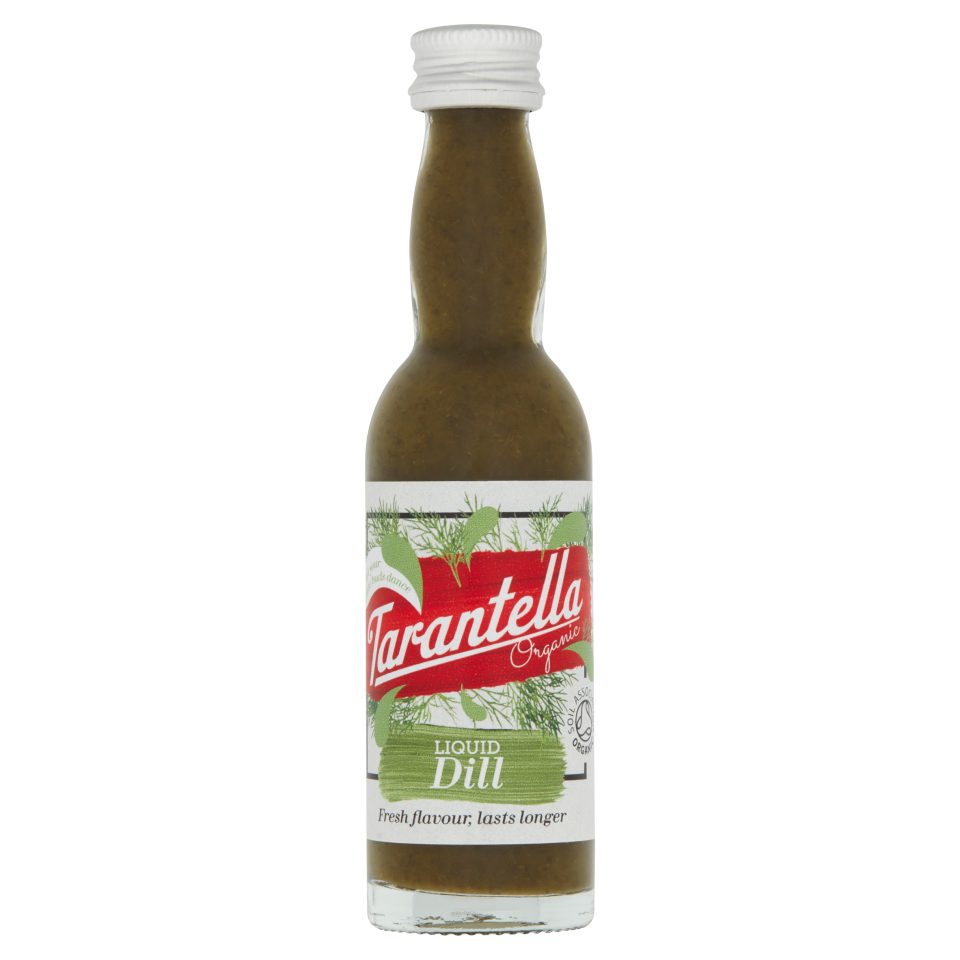 What's inside?
Dill* 37%, spirit vinegar*, water, sea salt, stabiliser xanthan gum.
*= Organic.
And the numbers...
Energy 120kj / 29kcal
Fat <0.5g
(Of which saturates) 0g
Carbohydrates 3.1g
(of which sugars) 2.9g
Protein 1.4g
Salt 9.3g
If you loved those, you'll love these:
Naturally vibrant and full of Italian passion, our tasty tomatoes, sourced from the Salerno region, are lovingly nurtured and enriched by the Mediterranean sun and soil, and have been helping food lovers get creative in the kitchen for generations.
Want to know more?
Keep up-to-date with all the latest news and inspiration from Team Tarantella via our blog or follow us on Facebook.